Hung Yen oranges win customers' trust
2019-08-19 10:59:45 Release
Hung Yen oranges win customers' trust
(VOVWORLD) - 50 km southeast of Hanoi, Hung Yen has a mild climate and fertile alluvial soil suitable for growing fruit trees. Oranges are a Hung Yen specialty.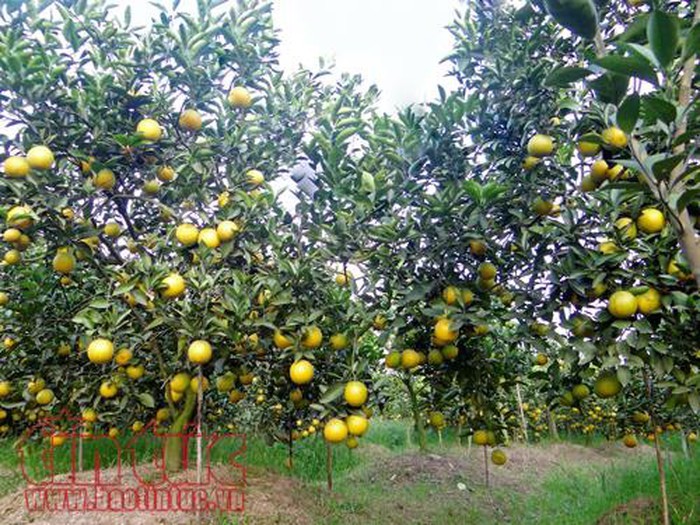 (Photo: VNA)

Hung Yen has about 24,000 ha of fruit trees, 15,000 ha of which are oranges and mandarins.
Hung Yen oranges are famous for their quality, nutritional value, color, thin skin, aroma, and light sweet taste.
Vu Le Thuy, a customer, said: "Vietnam now has many kinds of oranges, including Cao Phong orange from Hoa Binh province, Vinh oranges from Nghe An, and sweet citrus orange from Dien village. I like Hung Yen oranges and often buy dozens of kilos. Hung Yen oranges are safe, delicious, and nutritious. During Tet, the Lunar New Year holiday, I use Van Giang sweet citrus oranges from Hung Yen as offerings to my ancestors."
Fruit traders at wholesale markets in Hanoi say Hung Yen oranges are one of the most popular fruits.
Nguyen Thi Huong, a seller at Hanoi's Buoi market, said: "Their sweet taste and low prices make Hung Yen oranges much sought after in the market. They're good for making orange juice. Every year I sell a lot of Hung Yen oranges."
Orange season in Hung Yen begins in the middle of November. Tran Van Thai, the owner of a garden in Tho Vinh village says consumers now care about both quality and safety so organic fertilizers, lights to trap insects, and microbial medicines are used in growing orange trees.
"It takes a month to harvest oranges manually. If chemical fertilizers are used, we must apply them some times a year, but my family uses organic fertilizers and microorganism fertilizers," said Thai.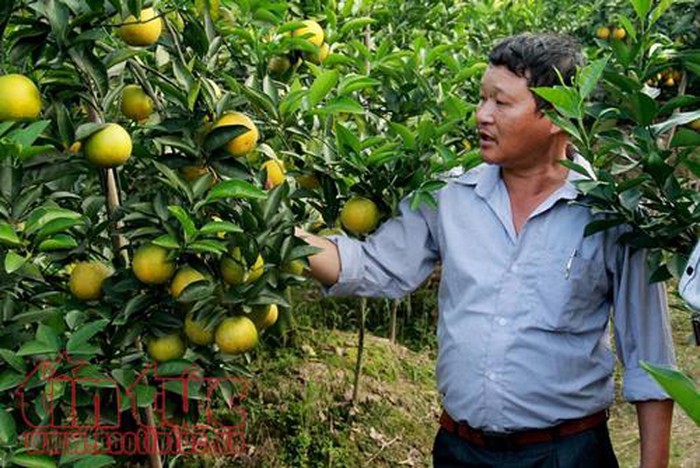 Hung Yen oranges are planted and taken care according to VietGap
(Photo: VNA)
Tran Quang Vinh of Tam Da village says orange trees are the most profitable crop and are grown to VietGap standards, ensuring product quality and safety.
"We don't use any kind of stimulants or chemicals that make our oranges shinier. About a month and a half before harvesting, we stop using any kind of plant protection substances," Vinh explained.
Currently about 70% of the orange trees in Hung Yen are planted according to the VietGAP production model.
Nguyen Van Tho, Director of the province's Industry and Trade Department, underscores the need to protect the Hung Yen orange brand. "We need to establish cooperatives to provide farmers with techniques in production, caring, and fertilization and help them find stable buyers for their products. 10 cooperatives have been established in each district. This is one way to stabilize prices so distribution centers and supermarkets will feel secure in signing wholesale contracts. The Department of Industry and Trade has boosted promotion of Hung Yen oranges to consumers," said Tho.